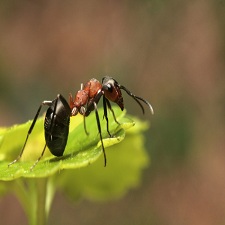 Spring and Summer are the wonderful time of years when we get to enjoy more outdoor activities. However, it's the time that brings a lot of pest problems to our home. One of the most annoying common household pests in Melbourne is the ant. During the late spring and early summer, these annoying critters start building their hillocks and make their way into our home in search of food. Fortunately, there are lots of quick, easy and effective ant control methods that prevent ants from taking up their residence in our homes, and they are as follows:
Look For Scout Ants:
The job of scout ant is to find sources of food for the entire colony. So, if you notice even one scout ant in your kitchen, it is a sign that you may have more ants coming in and you need to take immediate action.
Tips To Make Your Household Ant-free:
Clean Up Dirty Dishes:
It could be embarrassing to clean the dishes after a big meal, but it is exactly what should be done to keep ants away. Leftover food and unclean dishes can become a buffet for ants and attract these pests inside. So, get them cleaned in a timely manner.
Sweep, Vacuum and Mop Regularly:
Keeping a well-swept floor makes a large difference in eliminating the stray food crumbs. It is essential to keep your floors clean to prevent those ants from finding a food source, so have the floors swept and vacuumed on a regular basis. Also wipe down the spills on common surfaces such as counters, workbenches and other surfaces using vinegar or cleaning products.
Store Food In Sealed Container:
Storing food in air-tight, sealed containers restricts access to food sources. By doing so, you can not only prevent ants from gaining access to the food but can also steer away other pests that may be looking for food sources.
Call The Pest Control Experts:
If you could not manage ant infestation yourself, you can approach the pest control melbourne experts of Ant Pest Control Melbourne to help with your ant control needs. For more details on how we can make your home ant-free, call 03 8592 4707 and talk to us today.