Ant Removal Toorak
Have you been noticing too many ants at your home recently? Do you need ant removal in Toorak? Contact the trusted ant pest control service provider in Melbourne – Ants Pest Control Melbourne. Our experienced and skilled ant removal experts can help you out. We understand that no one wants to have ants wandering around their home. However, you can't escape from these tiny neighbours taking up your home for food and water. Our ant control experts look out for ant colonies that are in your site, inspect all the areas to determine the ant activity. They then customise ant removal solutions based on the infestation.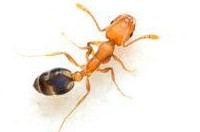 Toorak's Trusted Ant Control Solutions
If the infestation is severe, you will need our ant control service. Our ant control experts visit your property to assess the level of the infestation to customise a plan. We then use advanced green solutions to get rid of the existing ant population from your home. These solutions can hinder the ants from entering your property and give you peace of mind for a long time. We also provide after-care services and follow-up services to ensure your property remains safe from ant invasions.
Why Choose Our Ant Removal in Toorak?
We are ant removal experts in Toorak, helping households and businesses stay ant-free.
Our team uses integrated ant control techniques like ant traps, ant baits, and ant sprays or medicine to remove the hidden ant colonies from your property.
With frequent visits and treatments, we help eliminate the ants from your home thoroughly.
Our experts also recommend ant-proofing measures and recommendations to keep your place safe and protected.
Our ant control Melbourne price is affordable and suits all budgets.
If you feel that your property is infested by ants and need a quick ant removal solution in Toorak, call Ants Pest Control Melbourne at 03 8592 4707 today!