Ant Pest Control Malvern
Are ants bothering your peace at home or the office? Whether they are in your home kitchen or cafeteria, living room, working area, or storage cabinet, they should be removed as soon as possible. At Ants Pest Control Melbourne, we provide targeted ant removal and ant control solutions to our customers across Malvern and surrounding suburbs.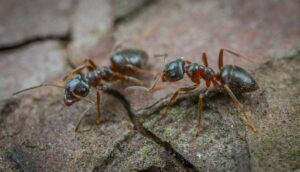 Our best ant removal process involves a comprehensive approach that targets the entire ant colony, not just the visible ants. Here are the steps involved in our ant removal process:
Inspection – Upon request, we dispatch a team of experienced ant removal experts to run a site survey at your property. This is to locate the source of the problem and identify the type of ant species present.
Identification – Once the inspection is complete, the type of ant species present is identified to determine the most effective treatment plan.
Treatment – Based on the type of ant species present, we customise an ant removal treatment plan, which involves the use of pesticides and non-toxic products to target the affected areas, entry points, and concealed areas in your home or office.
Prevention – After the treatment is complete, our ant control technicians offer advice and recommendations on preventing future ant infestations, such as sealing entry points and keeping surfaces clean and free from food debris.
Follow-up visits – We provide follow-up visits to ensure your property remains free from ants and suggest additional treatment if needed.
If you need ant removal service in Malvern, contact the ant control professionals from Ants Pest Control Melbourne at 03 8592 4707 today.