Ant Pest Control Hastings
For safe and effective ant removal in Hastings, call the leading pest control in Melbourne – Ants Pest Control Melbourne. Choosing our professional ant removal service means you'll have quick relief from ants and can keep your environment safe and protected.  When it comes to ant infestations, ant issues cannot be controlled with over-the-top ant control products. Our ant control experts have immense knowledge about the different species of ants and can identify the type of ant species present through a thorough inspection.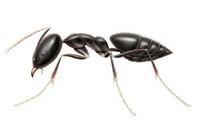 Why We Are The Best Choice For Ant Removal In Hastings?
Targeted Solutions Backed by Precise Diagnosis 
Our ant removal technicians can diagnose the source of the problem by accessing the affected areas. Based on our findings from the inspection, we'll recommend the most effective treatment plan to eradicate the entire colony from your space.
Eco-friendly Ant Control Products & Medicines
We use a combination of pesticides and non-toxic products to target the affected areas, entry points, and concealed areas in your home or office.
Long-Term Protection
We provide long-term protection to prevent ants from returning. Our team of experts will offer advice and recommendations on preventing future infestations and conduct follow-up visits to ensure that your property remains free from ants.
24/7 Availability 
Our professional ant removal service in Hastings is available 24/7, so you can call us for emergency assistance. We understand that ant infestations can get out of hand, and we'll hurry to address the problem and prevent it from spreading.
With a focus on customer satisfaction and a pest-free environment, our ant removal services stand as a testament to our expertise and unwavering commitment to creating harmonious living spaces for our valued clients in Melbourne.
For ant control in your home or office in Hastings, call Ants Pest Control Melbourne at 03 8592 4707 today.