Ant Removal Dandenong
If you need ant control in Dandenong for your home or office, contact the ant removal experts from Ants Pest Control Melbourne. We are a pest control service provider in Melbourne, offering ant removal solutions to our customers in Dandenong and surrounding suburbs.  More often people ignore ants and don't consider them pests until they turn into an infestation. If your property is infested by ants of any species, it's safe to call our ant removal team for inspection. Through proper and accurate inspection, we can tailor an ant removal solution that provides complete relief and long-term protection.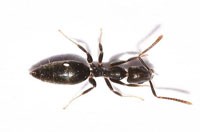 Why Choose Our Expert Ant Control In Dandenong?
We are ant removal experts providing fast and efficient ant removal in Dandenong and the surrounding suburbs.
Our targeted ant control involves in-depth inspection, using effective baits and ant control treatments to provide long-term protection to our customers.
Every ant infestation is different and unique. That's why we provide tailor-made ant removal solutions to resolve the issue.
All our products and methods are eco-friendly that are safe for your family and pets.
We use state-of-the-art equipment and the latest technologies to handle severe infestations and can guarantee better results.
For safe and effective ant removal in Dandenong, call Ants Pest Control Melbourne at 03 8592 4707 today.