Ant Removal Croydon
If you are dealing with an ant infestation, call the experts at Ants Pest Control Melbourne for a quick solution. We are a leading pest control service in Melbourne, providing reliable ant removal and ant control services to customers in Croydon and nearby suburbs. Don't let the ant problem get out of hand in your home or office – contact us today and let us take care of it!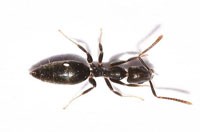 Why Choose Our Ant Control in Croydon?
Finding the Ant Nests
Our trained and experienced team performs a thorough inspection to locate hidden ant colonies within your property.
Identifying the Type of Ant Species
After the inspection, our ant removal experts identify the type of ant species present and recommend the most effective ant control plan to eradicate the entire colony from your space.
Targeted Ant Removal
Based on the plan, our team applies pesticides and non-toxic products on the affected areas, entry points, and concealed areas in your home or office to eliminate the existing ant population.
Follow-Up Visits
Once the treatments are complete, we offer follow-up visits to ensure your property remains free from ant invasions and you can continue to live or work in a safe and healthy environment.
If you are searching for a professional ant removal service in Croydon, look no further than Ants Pest Control Melbourne. Call us today at 1300 997 272 to schedule an appointment.