Ant Pest Control Camberwell
Ant infestations are downright distressing. If left untreated, it may go out of control. However, when you need help quickly, get a fast and effective ant removal solution from Ants Pest Control Melbourne. We are a reliable pest control service provider in Melbourne, providing ant removal, ant control, and ant inspections to our customers in Camberwell and surrounding suburbs. Whether the ant infestation is mild or severe, we can tailor a safe and effective ant removal solution based on your ant problems.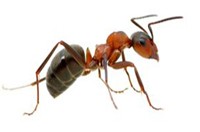 Why Choose Our Expert Ant Removal In Camberwell?
Highly Effective Solutions
As an eco-friendly pest control service provider, we use safe and toxic-free products to provide long-term relief and protection from ant infestations.
In-Depth Inspections
Our ant removal experts run site surveys to identify the ant's entry areas, note down the findings, and devise an ant control solution to deter the existing populations from your site.
Camberwell's Trusted Solution for Ant Pest Control
With years of experience, we ensure complete safety and prevention from ant invasions through our customised ant removal solutions.
When it comes to effective ant pest control in Camberwell, look no further than our professional services at Ant Pest Control Melbourne. We understand the nuisance these tiny invaders can cause in your home or business.
Our specialized approach targets the specific ant species infesting your property, ensuring complete eradication while minimizing environmental impact.
Our experienced technicians in Camberwell utilize advanced techniques, safe treatments, and preventive measures to keep ants from returning.
You can discuss your issues, and we assure you that we can keep your space ant-free! For appointments, call 03 8592 4707 today.