Ant Removal Brighton
Ants can be a pesky and persistent problem in any home or business. If you're struggling to eliminate the ant infestation, it's time to call in the experts at Ants Pest Control Melbourne. Our professional ant removal service is designed to eliminate ant colonies from your property quickly and effectively, leaving you with a pest-free environment.  We have a team of trained professionals who can use the most effective methods and products to ensure a long-lasting solution.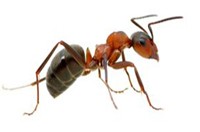 Benefits Of Choosing Our Professional Ant Removal Service
24/7 Availability
Ant infestations can happen at any time, which is why we're always here to help. Whether you need us in the middle of the night or on the weekend, we'll be there to take care of your ant problem.
Responsiveness
Our team understands that ant infestations can quickly get out of hand, so we'll always act quickly to address the problem. Our team of experts will arrive at your property promptly and work efficiently to remove the ants and prevent them from returning.
Knowledgeable Technicians
In addition, our pest knowledge is second to none. We have years of experience dealing with all types of ant infestations and know how to identify the source of the problem and eliminate it.
Cost-effective
We offer competitive pricing and will work with you to find a solution that fits your budget. By choosing our service, you'll save time and money in the long run.
If you're dealing with an ant infestation, don't hesitate to contact Ants Pest Control Melbourne at 03 8592 4707 today.