Ant Pest Control Richmond
Are you looking for ant control in Richmond? Get fast and effective ant removal solutions from Ant Pest Control Melbourne. Ant infestations are hard to control and often not visible until their colony grows. They build their nest in dark and dingy places where they thrive while the worker ants go out in search of food and water. If you suspect ant infestation in your house, get in touch with our ant control experts to remove the ants hard to eradicate with DIY methods.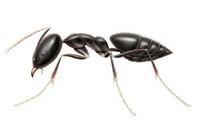 Types Of Ants We Deal With
At Ant Pest Control Melbourne, we have successfully dealt with many ants found in Australia. Most ants are not harmful; however, if they reach a level of infestation, we provide fumigation and control services. Following are some of the common ant species seen in Melbourne households.
Argentine ants
Black garden ants
Coastal brown ants
Carpenter ants
White-footed house ants
Bull ants
Singapore ants
Coastal brown ants
No matter the type of ant infestation you have, we can customise the ant removal treatment to ensure your space remains ant-free.
Tailored Ant Removal Solutions In Richmond
At Ant Pest Control Melbourne, we provide a combination of treatments to eradicate ants from your property. We conduct a detailed investigation and assessment to determine the ant problem. Our team can identify the ant-infested areas and hidden entryways from which the ants enter the property and provide treatments to remove the existing population. We close all the present excess points and potential access points to prevent future infestations.
Why Choose Our Expert Ant Control In Richmond?
We provide targeted and specialised ant removal services to our customers in Richmond and surrounding suburbs.
Our team can handle all type of ants and administer treatments to resolve your ant infestation.
With our effective ant control treatments, we can deliver long-term results.
Our highly-trained and certified ant control professionals have years of expertise in offering quick and efficient removal solutions.
We have eco-friendly products that are safe for your family and pets.
If you are looking for ant removal services in Richmond, look no further than Ant Pest Control Melbourne at (03) 8592 4707 today.