Ant Pest Control Narre Warren
If you are looking for ant removal in Narre Warren, contact the ant control experts from Ant Pest Control Melbourne. Ants can be a pesky problem for homeowners and businesses alike, and many people turn to ant removal pest control services to get rid of these unwelcome guests.  No matter the severity of the problem, and the size of the affected area, we can provide a comprehensive removal plan for eliminating the ant infestation. With our targeted and right approach, it is possible to remove ants from your home effectively or business without breaking the bank.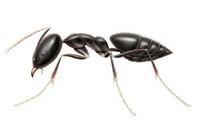 Efficient Ant Removal By Experts in Narre Warren
At Ant Pest Control Melbourne, we can identify the ant species and the extent of infestation during the home inspection. There are many different types of ants, and some are more difficult to remove than others. For example, carpenter ants are notorious for causing damage to wooden structures, and removing them can be a more involved and costly process. However, our knowledgeable ant control experts can determine the type of ant and provide ant removal treatments or more extensive measures to eradicate the ants fully.
What Makes Our Eco-Friendly Ant Removal Stand Out?
Our team at Ant Pest Control Melbourne instills intensive techniques such as chemical sprays and poison to get rid of any severe ant infestation.
With utmost care and efficient administration of chemical treatments, we ensure your property is ant-free.
We then seal all the entry points to prevent future infestations and advice you on safety measures you need to take.
We use eco-friendly products and insecticides to kill the ants that are harmless for your family and your pets.
Our team provides follow-up treatments to guarantee that your property is safe and protected.
If you are looking for ant removal services in Narre Warren, call Ant Pest Control Melbourne at (03) 8592 4707 today.