Ant Pest Control Mont Albert
Are you looking for ant pest control in Mont Albert? Come to our ant control experts – Ants Pest Control Melbourne. As your trusted partner in ant control, we can help eliminate ant infestations in Mont Albert and its surrounding areas. With our specialised knowledge and proven techniques, we are dedicated to providing effective and long-lasting solutions for all your ant-related concerns. Whether you see too many ants at your home or heaps of sand in your yard, it's time you should get rid of the ants from your property.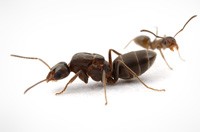 Types of Dangerous Ants We Deal
Our skilled ant control in Mont Albert is well-versed in handling a variety of ant species, including:
Argentine Ants
Argentine ants are notorious for forming colossal colonies, making them a formidable opponent. Our ant removal experts are equipped to locate efficiently and eradicate these pests, ensuring they don't return.
Bull Ants
Known for their aggressive behaviour and painful stings, bull ants can pose a significant threat, especially in areas with children and pets. We employ targeted strategies to eliminate these formidable ants, safeguarding your family and pets.
Carpenter Ants
These ants can cause severe structural damage to your property by hollowing out wood for nesting. Our team utilises advanced techniques to locate and remove carpenter ants, preventing further harm to your home.
Ant Control Mont Albert Price
At Ants Pest Control Melbourne, we believe in providing transparent and competitive pricing for our services. Our ant control Mont Albert price is tailored to the specific needs of your property and the extent of the infestation.
Why Choose Us?
Our ant control in Mont Albert experts are highly trained and possess extensive knowledge of ant behavior and biology.
We use eco-friendly products, ensuring safety for your family and pets while effectively combating ants.
Our ant removal team addresses any issues between treatments at no extra cost.
We provide competitive quotes with no hidden costs, offering a clear understanding of the scope of work required.
Our preventive measures ensure ongoing defense against future ant infestations.
Choose our ant pest control in Mont Albert for reliable, effective, and tailored ant removal solutions. For inspections, call us at 03 8592 4707 today.