Ant Pest Control Lilydale
Are persistent ant infestations causing frustration in your Lilydale home or business? Look no further for a solution. Our dedicated ant Pest control in Lilydale is here to help you out. With years of experience, we provide tailored to address your unique needs and provide effective relief. At Ants Pest Control Melbourne, we understand the challenges posed by ant invasions and offer specialised ant pest control solutions to ensure a pest-free environment. No matter how severe the infestations are, with our ant control expertise and commitment to quality, you can regain control over your space and bid farewell to these unwanted guests.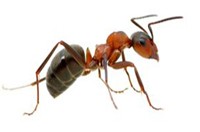 Ant Removal Melbourne Price
If you are concerned about ant removal Melbourne price, leave your worries aside. At Ants Pest Control Melbourne, we offer competitive rates that suit your budget.  Our ant control cost purely depends on the level of the infestation, complexity, and property size. We make sure to provide upfront pricing to our customers and ensure complete satisfaction.
Our Extended Ant Control Service
Following our thorough ant control service, we offer comprehensive follow-up and after-care inspection. Our team revisits your property to ensure the effectiveness of our treatment and address any lingering concerns. To us, our main goal is to provide satisfaction and a pest-free environment for you.
Why Choose Our Ant Control In Lilydale?
We specialise in ant removal and guarantee ant-free homes across Lilydale and surrounding suburbs.
Our goal is to provide you with lasting results, and if the problem persists, we return to address it without additional charges.
Our ant removal price is competitive and transparent.
We provide upfront cost estimates, ensuring that you understand the investment required for our services.
Our friendly team is ready to address any questions or concerns you may have throughout the process, ensuring a smooth and hassle-free experience.
If you are looking for ant inspection in Lilydale, call Ants Pest Control Melbourne at 1300 997 272 today.