Ant Pest Control Kew
If you're a Kew resident struggling with an ant infestation, book our ant control in Kew to stop your ant issues. Ants Pest Control Melbourne provides reliable ant control and removal solutions to our customers in Kew. Whether your concern is to control the population or to remove the hidden ant population, we can come up with ant removal solutions that guarantee quick relief.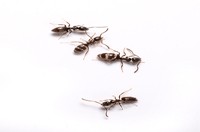 Why Should You Need Our Professional Ant Removal Service?
Ants are intelligent creatures. Though they are tiny, appear harmless, ants can be a nuisance to your home or office.  The infestation may appear small but can be serious and out of control. This is why you get help from our professional ant pest control experts.  Our team possesses the knowledge and experience to identify the ant species accurately, understand their behavior, and implement effective removal strategies.
Our Ant Removal Kew Price
Ant removal Kew price can vary based on several factors. It includes the severity of the infestation, the size of the property, ant species involved, and the specific pest control company you choose. However, we offer transparent and competitive pricing structures.
For a more accurate estimate, it's recommended to contact our team directly. They can assess your situation and provide you with a personalised quote based on your specific needs.
Though cost is an important factor to consider. You need to consider the quality of service, expertise, and long-term solutions.
Tailored Ant Control In Kew
Our skilled ant control team conducts thorough assessments to identify the specific ant species. During the inspection, they will inspect the nesting locations, and factors contributing to the infestation. Based on this detailed analysis, we create a personalised ant control plan that targets the root cause of the problem. Our methods are not only effective but also environmentally friendly, ensuring the safety of your family and pets.
Now, you can say goodbye to ant troubles with our tailored ant control solutions in Kew. To schedule an ant inspection with us, call us at 03 8592 4707 today.