Ant Pest Control in Wantirna
Are pesky ants troubling you in your Wantirna residence or place of business? Need quick ant pest control in Wantirna? Come to Ants Pest Control Melbourne. We specialise in effective ant control services tailored to the unique needs of Wantirna residents. With our expertise and state-of-the-art techniques, we can help you regain control of your space from ants.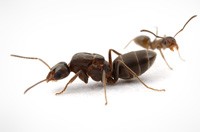 Our Ant Control Measures for Different Ant Species
Ants come in various species; each has different behaviors and preferences. To tackle ant infestations effectively in Wantirna, it's essential to understand these differences. Our experienced team starts by conducting a thorough inspection of your property, identifying the ant species present, locating nests, and assessing the extent of the infestation.
We then implement targeted ant control measures designed to address the specific species plaguing your property. This may include the use of precise ant baits, barrier treatments to prevent re occurrences, and localised treatments for problem areas. Our aim is not only to eliminate existing ant colonies but also to provide long-term ant control solutions that deter future infestations, tailored to the unique challenges posed by different ant species in Wantirna.
Ant Control Wantirna Price
Our ant control Wantirna price is highly competitive and can suit a wide range of budgets.
Why Choose Our Ant Removal in Wantirna?
Our ant removal experts are highly trained and knowledgeable about the unique ant species prevalent in Wantirna, ensuring effective solutions.
We prioritise the safety of your loved ones, pets, and the environment by utilizing eco-friendly pest control products.
We provide a wide range of pest control solutions like bee and wasp nest removal, termite treatments, rat removal, and possum removal.
Our ant control team focuses on your satisfaction means we go the extra mile to ensure your ant problem is resolved to your complete satisfaction.
We stand behind our work with a satisfaction guarantee, providing you with peace of mind that we will address your ant issues effectively.
If you would like to have our ant control in Wantirna, call us at 03 8592 4707 today.