Do you need ant pest control in Blackburn? Contact our team at Ants Pest Control Melbourne. We are an ant control service provider in Melbourne, offering customised ant removal solutions across customers in Blackburn and surrounding suburbs.  No matter how severe the ant infestations are, we can guarantee a complete solution and ensure long-term relief.  If you spot one or two in the kitchen or marching ants, it's time, you should call our ant control solution in Blackburn.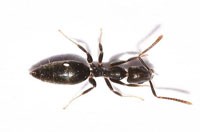 Signs Of Ant Infestation
Live ants
If you spot two or three ants scurrying on your kitchen floor, they may either be inspecting your home or maybe a sign of an infestation. But if you start seeing live ants in big numbers, whether in your pantry or appliances, you have an ant infestation, and you need to call our ant removal in Blackburn.
Ant nests
Ants can enter your home through open doors and windows or via the tiny cracks in basement walls and floors. Their nests resemble small piles of fine soil. While some ant species will build their nests in wall voids, others prefer to stay in the dark cool soil. Our ant pest control team in Blackburn is equipped to handle all species of ants and their behaviour and can ensure proper removal and control measures.
Ant Pathways
These active insects will frequently move in and out of your house. Often, they leave pheromones in their path. This is one of the signs that you have ant colonies or their nest nearby. With our in-depth ant inspection, we can find out the ant colony and devise an ant control plan to get rid of the existing and hidden colonies.
Why Choose Our Ant Control In Blackburn?
We are ant control specialists in Blackburn helping residences stay ant-free.
Our ant control Blackburn price is affordable and suitable for all budgets.
We can handle a wide range of ant species, ensuring complete relief from ant infestation.
We use eco-friendly methods to remove the ant colonies from your property
We customise our ant removal solutions based on the complexity of your condition.
If you need our ant removal in Blackburn, call Ants Pest Control Melbourne at 03 8592 4707 today.