Ant Pest Control Glen Waverley
Are you fed up with seeing ants in every corner of your home? Need Ant Pest control in Glen Waverley? Then, look no further than Ants Pest Control Melbourne. We are ant removal experts, specialising in removing all types of ants from your property. Whether you suspect a hidden ant colony or are bothered by kitchen ants, we can provide complete ant removal and ant control solutions to customers across Glen Waverley and surrounding suburbs.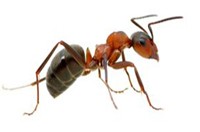 Customised Ant Control Solutions
Ant pest control may seem like an easy task. However, it's best to have our ant removal professionals deal with the job. We take effective ant control measures to get rid of the ant populations from your property. Based on the insights from the ant inspection, we come up with a proper and effective ant removal plan to secure your property from ants.
Why Choose Ants Pest Control Melbourne?
When it comes to ant control in Glen Waverley, there are plenty of options to choose from. However, Ants Pest Control Melbourne stands out from the rest. Here's why you should choose us for your ant removal needs:
Experience
Our team has years of experience dealing with all types of ant infestations, so you can trust us to get the job done right the first time.
Expertise
Our technicians are highly trained and knowledgeable in the latest removal techniques and products.
Quick Response
We understand that ant infestations can quickly get out of hand, that's why we offer prompt and responsive service.
24/7 Availability
We're available 24/7 for emergency ant removal services.
Competitive Pricing
We offer competitive pricing to fit your budget. Check our ant control Glen Waverley price or call us to get a free quote.
If you need cost-effective ant removal in Glen Waverley, choose Ants Pest Control Melbourne for reliable and effective ant removal services. To schedule an appointment, call 03 8592 4707 today.