Ant Pest Control Epping
Are you bothered by ants? Get effective ant control treatments from Ant Pest Control Melbourne. As pest control experts in Melbourne, we can provide complete ant removal solutions for households and businesses in Epping and surrounding suburbs. The most common sign of an ant infestation is witnessing a trail of ants carrying food to their nest. Many people often ignore ants roaming around in their houses, believing that they maybe just a few. However, the fact is that there exists a colony of ants somewhere in some corner of your house that certainly needs immediate attention.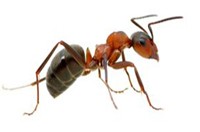 Efficient Ant Removal Treatments Epping
Ants are small. Unlike other pests, it is quite hard to find the exact location of an ant's nest. An ant's nest appears like a pile of dust, and sometimes, it is not even visible in case it is inside the cracks of a wall.
This is where our Ant Pest Control experts in Epping come to the rescue. They are well versed in locating the ants' nests and can professionally treat the infested areas. There are over 1000 species of ants that reside in Melbourne, and it's difficult to spot which type of ant infestation you have got. With immense knowledge about the different ant species, we can devise a plan to eradicate them from your house.
How We Process?
At Ant Pest Control Melbourne, we instill a variety of techniques to resolve ant infestation. One of them is using baits to spot their nest. Once the nest is identified, chemical solutions are applied. There may be multiple numbers of nests and entry points in a property. Therefore, after the treatment is complete, we close the entry points to prevent future infestations. Once the treatment is successful, we provide follow-up inspections to get your home checked from time to time to check for any new infestations.
Why choose us?
State-licensed and certified technicians
Personalized and tailor-made solutions
Environmentally friendly treatment
Excellent customer service
Budget-friendly pest control services in Melbourne
Use of state-of-the-art equipment at the latest technologies
For affordable and professional ant removal in Epping, call Ant Pest Control Melbourne at (03) 8592 4707 today.