Ant Pest Control Caroline Springs
Are you searching for a professional ant removal in Caroline Springs? If you're dealing with an ant infestation, contact the experts in ant removal and control – Ants Pest Control Melbourne. We have the expertise and solutions to eliminate ants from your property effectively and provide long-lasting results. At Ants Pest Control Melbourne, we follow a systematic and comprehensive ant control process to ensure the complete eradication of ant colonies.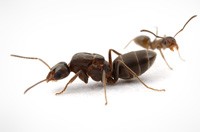 Our Ant Control Process Caroline Springs
Inspection: Our experienced technicians conduct a thorough inspection of your property to identify the source of the ant infestation, determine the type of ant species involved, and assess the extent of the problem.
Treatment Plan: Based on the inspection findings, we develop a tailored treatment plan to address the specific ant species and infestation level.
Targeted Application: Our skilled team employs a combination of effective ant control techniques, including the application of safe and appropriate pesticides and non-toxic products. We target areas where ants are present, including entry points, trails, nests, and other hiding spots.
Prevention Measures: To ensure long-term protection against future ant infestations, we provide valuable recommendations and advice on preventative measures. This may include sealing entry points, eliminating food and water sources, and maintaining proper cleanliness and hygiene practices.
Why Choose Us?
Our technicians are highly trained and experienced in dealing with all types of ant infestations. We stay updated with the latest industry trends and employ effective methods to achieve optimal results.
We prioritise the safety of your family, pets, and the environment. Our treatments are carefully selected to be safe, while still effectively eliminating ants.
Our friendly team listens to your concerns, addresses any questions you may have, and ensures your satisfaction throughout the entire process.
We offer competitive pricing without compromising on the quality of our services. Our goal is to provide cost-effective solutions that fit your budget.
We are available 24/7 to address your ant control needs promptly and efficiently.
Choose Ants Pest Control Melbourne for reliable and professional ant removal services in Caroline Springs. Contact us 03 8592 4707 today to schedule an appointment and take the first step towards an ant-free property.