Ant Pest Control Canterbury
Are ant colonies at home troubling your peace? Get our ant pest control in Canterbury by booking us online – your trusted partner in effective ant control solutions in Canterbury.  No matter the severity of the ant infestation, we can come up with a quick and efficient ant removal solution.  With years of experience and many successful ant removals, we can guarantee that your property remains ant-free.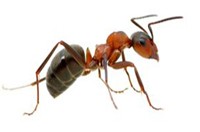 How We Process? – Our Ant Control Methods
At Ants Pest Control Melbourne, we employ a strategic and multi-step approach to eradicate ants from your property. Our ant control process includes a detailed assessment of your property to identify the ant species and determine the extent of the infestation. Based on the inspection results, we create tailored treatment plans to address the specific needs of your property. We utilise a combination of advanced techniques and environmentally-friendly products to ensure effective ant removal. Our team applies ant control solutions precisely to the affected areas, removing the already existing ant population from your property while minimising any impact on your surroundings.
Ant Control Canterbury Price
Our ant control Canterbury price is competitive and reflects the scope of work required. We offer free, no-obligation quotes, so you can make an informed decision. Rest assured, there are no hidden costs – what you see is what you get.
Why Choose Our Ant Removal In Canterbury?
We are experts in ant removal and ensure to keep your property ant-free.
Our ant removal experts are trained professionals with extensive knowledge of ant behaviour and biology. This expertise ensures that we tackle the root of the problem for lasting results.
Our ant control methods utilise eco-friendly products that are effective against ants while being gentle on the environment.
If you experience any issues between treatments, our team will return to address them at no additional cost.
We listen to your concerns, provide clear communication, and work with you to create a pest-free environment tailored to your needs.
Say goodbye to ant infestations with Ants Pest Control Melbourne. Contact us at 1300 997 272 today for a free consultation and take the first step towards an ant-free Canterbury property.