Ant Pest Control Burnley
Are you bothered by ants showing up everywhere? Book our ant pest control in Burnley and bid goodbye to pesky ants troubling you.  We are your dedicated partner in eradicating ant infestations and helping you have an ant-free home. With our expert team and proven methods, we can get rid of the ant population from your property.  Whether it's in your garden or kitchen, you can count on our providing top-notch ant removal services for both residential and commercial properties.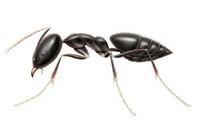 Our Ant Control Measures
At Ants Pest Control Melbourne, we employ a meticulous approach to eliminate ant colonies effectively. Firstly, we start with a detailed assessment of your property to identify the ant species and determine the extent of the infestation. Based on our findings, we design tailored treatment plans using cutting-edge products and techniques, ensuring precision and maximum impact. We prioritise the safety of your family, pets, and the environment. Our ant control measures are administered with care and expertise to minimise any potential harm. We believe in the long-term effectiveness of our services. Our team conducts follow-up visits to ensure that the infestation has been completely eradicated.
Ant Control Burnley Price
We understand the value of transparent pricing. Our ant control Burnley price is competitively priced, taking into consideration the size of your property and the severity of the infestation. We offer cost-effective solutions without compromising the quality of our service.
Why Choose Our Ant Removal in Burnley?
Our ant removal in Burnley is highly trained and experienced in handling various ant species and infestations.
We utilise eco-friendly products and methods that are safe for your family and pets.
We stand by the effectiveness of our services. If the ants return within the warranty period, we'll re-treat your property at no additional cost.
We also provide follow-up services to ensure that your property is ant-free.
We go above and beyond to ensure you're delighted with our services.
Don't let ants disrupt your peace of mind. Contact Ants Pest Control Melbourne at 03 8592 4707 today.