Ant Pest Control Brunswick
Is your property infested with ants? Do you need quick and efficient ant control in Brunswick? Then, look no further than Ants Pest Control Melbourne.  We are ant control experts in Melbourne helping households across Brunswick and surrounding suburbs with reliable ant removal solutions. When dealing with ant infestations that pose risks to health, property, or the environment, seeking our professional pest control services is advisable to mitigate the negative impacts.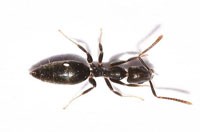 Are Ants Harmful?
Though ants are beneficial on the one hand, they are harmful to your property. From painful stings to contaminating your food, and weakening the home structures, ants can be a complete nuisance to you. This is why you need to get rid of them completely. Our ant experts can detect the type of ant species infested in your property and can provide a customised ant pest control plan to eliminate them.
Our Targeted Ant Control Plan
We offer a comprehensive and effective targeted ant control plan that sets us apart from the rest. Our approach is designed to not only eliminate current ant infestations but also to prevent future outbreaks.  If you want to know the Ant Control Melbourne Cost, talk to our team today and get a free ant control estimate.
Why Choose Our Ant Control In Brunswick?
Thorough Assessment
 Our experienced technicians begin by conducting a thorough assessment of your property. We identify the ant species, nesting locations, and factors contributing to the infestation.
Customised Solutions
We understand that every ant infestation is unique. Our ant pest control experts create a customised and control strategy based on the assessment findings. This ensures that we address the specific needs of your situation effectively.
Targeted Treatment
Our treatments are precise and targeted, focusing on the root cause of the infestation. We use industry-leading products and techniques to ensure the complete elimination of ants from your property.
Eco-friendly
We prioritise the safety of your family, pets, and the environment. Our treatments are eco-friendly, minimising any potential harm while effectively controlling ants.
Preventive Measures
Beyond eradicating current infestations, we implement preventive measures to discourage ants from returning. By addressing entry points and factors attracting ants, we provide long-term relief.
If you need our ant control in Brunswick, call Ants Pest Control Melbourne at 1300 997 272 today.