Ant Pest Control Box Hill
Are you struggling with marching ants? Now, you can eliminate the frustration of an ant infestation with our top-notch ant pest removal services in Box Hill. At Ants Pest Control Melbourne, we understand the disruption and annoyance that ants can bring to your home or business. That's why we offer tailored ant removal solutions to eradicate these pesky intruders and provide you with an ant-free environment you can enjoy.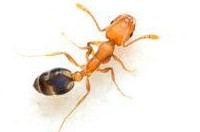 Our Ant Removal Process Box Hill
Our experienced technicians begin by conducting a thorough inspection of your property in Box Hill. With years of expertise in ant control, we use the best methods to uncover the root cause of ant infestation. By identifying entry points, locating nesting sites, and understanding the behavior of the ant species involved, we gain valuable insights to develop a targeted action plan.
Tailored Ant Control Treatments
With our knowledge and expertise, we create a customised treatment plan that specifically addresses your ant pest problem. Our arsenal of industry-leading techniques and products enables us to deliver precise and effective solutions. From barrier treatments to targeted baiting, we use strategies to ensure the elimination of existing ant colonies while preventing future infestations.
Why Choose Us?
We provide tailored ant removal solutions to our customers in Box Hill and surrounding suburbs.
Our team can tackle ant pest problems of all sizes and complexities.
Our ant removal cost is very competitive and suits every budget.
Our highly trained technicians stay abreast of the latest industry developments and employ advanced techniques to ensure optimal results.
We put our customers first, providing exceptional service and tailored solutions to meet your needs.
Regain control of your space with our comprehensive ant pest removal services in Box Hill. Contact us at 03 8592 4707 today for a consultation and let us eliminate the ants, giving you a pest-free environment to enjoy once again.