Ant Pest Control Berwick
Are you troubled by ants? Need effective ant removal in Berwick? Contact our ant removal experts from Ant Pest Control Melbourne. We understand that Ants are a nuisance, as they contaminate food and leave behind unsightly trails. However, our effective ant pest control can prevent infestations and protect your property. Our team uses several methods for controlling ants by identifying the ant species, as different species require different treatments. We have successfully helped households and businesses with ant control treatments and removed ant species like the Argentine ants, the black house ants, the coastal brown ants, and more. With our targeted and effective ant removal plan, we can help reduce the attraction of ants to your property.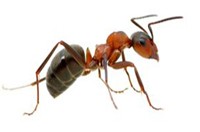 Get Rid Of Ants With Our Effective Ant Removal Treatments
At Ant Pest Control Melbourne, we use proven ant removal methods to combat ant infestation. Using our eco-friendly insecticides, sprays, traps, and baits, we can remove the type of ants present in your home.  After the treatment, we provide preventative measures to reduce the likelihood of ant infestations. Things like sealing cracks and crevices in walls, floors, and doors, and trimming back trees and shrubs that are touching the house are recommended.We also offer helpful suggestions and tips, including regular cleaning and maintenance, to aid in preventing ants from establishing a presence.
Why Choose Our Expert Ant Pest Control In Berwick?
We specialise in targeted ant removal treatments and help households and businesses tackle ant infestations in Berwick and surrounding suburbs.
We offer thorough initial inspection with the latest equipment and tools.
Our expert ant removal technicians have years of experience in handling the job and provide ant removal solutions tailored to address your concerns.
With immense knowledge about different species of ants, we can deal with them efficiently and recommend necessary precautions to keep the ants away.
Our eco-friendly ant control solutions are safe for your family and pets and hard on ants.
If you need ant removal in Berwick, call Ant Pest Control Melbourne at (03) 8592 4707 today.